Summer Basketball League
Memorial park | 1605 E. Pikes Peak Avenue 80910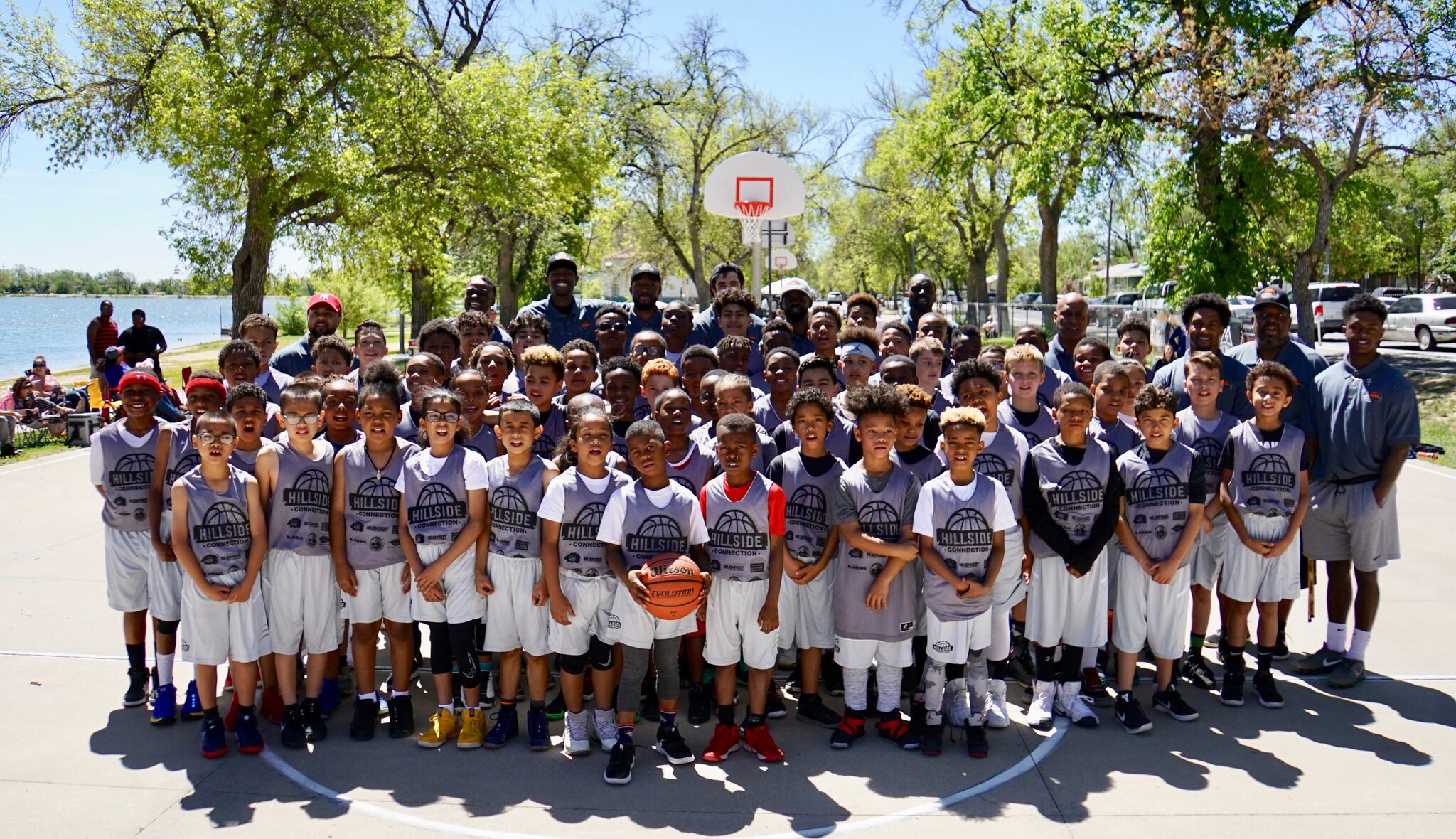 2nd Annual Summer Basketball League
From late May until the end of June, we host a Summer Basketball League at Memorial Park for 4th through 6th grade boys in Southern Colorado Springs. Thanks to donations from local businesses, community organizations, the City of Colorado Springs, and individual donors, kids are provided a free opportunity to compete in a safe and inspiring environment for 5 weeks.
LEAGUE Structure
60 - 80 kids (6 - 8 teams)

4th - 6th Grade Boys (kids going into the 7th grade are eligible to participate)

5 weeks - Games on Saturdays at Memorial Park

Jerseys provided

Certified volunteer coaches and referees

Championship bracket

Community service opportunities and guest speakers
INTERESTED IN BECOMING A SUMMER LEAGUE SPONSOR?
SELECT THE OPTION BELOW TO VIEW OUR SPONSORSHIP REQUEST PACKET!

Sponsorship checks for the 2019 Summer League are due on Friday, April 26, 2019!

Make checks payable to "Colorado Springs Sports Corporation"

On the memo line please write: "Hillside Connection Summer Basketball League"

Send sponsorship check to: PO Box 1562, Colorado Springs, Colorado 80901
ROCKY MOUNTAIN STATE GAMES OPPORTUNITY
Following our Summer Basketball League, 11 - 22 participants are selected to compete in the Rock Mountain State Games (RMSG), Colorado's largest multi-sport festival for athletes of all ages and athletic abilities, including those with physical disabilities or visual impairments.
Hillside Connection White - 2018 RSMG Champions (4th/5th Grade Division)